Established in 2007, Yantai VM Co., Ltd. is a company involved in production and trading business. Our main business is: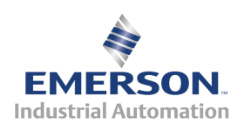 1. Perfect rubber cutting technology solutions
Yantai VM, as an authorized agent of BRANSON, is responsible for the sales of BRANSON ultrasonic cutting system in Shandong and areas in other provinces. VM can provide customers with all kinds of cutting systems and spares, such as ultrasonic generators, blade horns, converters, boosters, RF cables and I/O cables etc. VM can also offer modification, upgrade and rapid repair services for customers in tire industry.
Branson is a leader in the field of ultrasonic cutting. It has rich experience and excellent technology in rubber cutting, and has stable cooperation with many well-known tire companies around the world. BRANSON fully understands the needs of customers in this field and is willing to provide them stable and cost-effective products and perfect rubber cutting solutions based on our years of rich experience and global technology.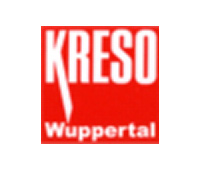 2. Advanced steel cord cutting technology solutions
Yantai VM is a sales company of German KRESO. It provides domestic customers with KRESO cutting knives imported from Germany. The cutting blades provided by the company for the rubber industry mainly include long cutting blades for TCS, short cutting blades for PCS and various circular knives which are suitable for German cutting machines, Dutch cutting machines, Czech cutting machines and various domestic cutting machines.
German KRESO is the an OEM supplier for German cutter maker. It is a professional industrial cutting knife manufacturer. It is an independent family enterprise with a history of more than 130 years. KRESO cutting knives are well-selected, and the materials used are KSC871 customized at the German steel company. All the production processes of the knives are carried out at the KRESO's own factory, ensuring that each piece of the cutter provided by the company has excellent quality and high Accuracy. The company's products cover rubber, paper and metal industries. It is a leader in industrial cutting knives manufacturing and has a wide range of customers worldwide.
3. Professional rubber machinery spare parts supply
Ten years since its establishment, Yantai VM has been committed to providing high-quality rubber machinery spare parts and timely services to customers in the tire and rubber industry and has won the trust of our customers. The main spare parts are rotary seals, mechanical drum tension springs, ultrasonic cutting fixtures, universal wheels, MEGADYNE conveyor belts and BANNER photoelectric products etc.
Contact information:
Address: Unit 45, Zhenshan Road, Zhifu District, Yantai City  
Manager: Liu Zhilong
Tel:13808903265
Email: vm_kreso@163.com